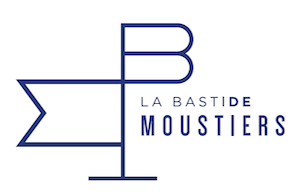 Nestled in the heart of the Alpes of Haute-Provence and at the doors of the Gorges du Verdon Canyons, it is in MoustiersSainte-Marie where Alain Ducasse opened the first of his country hotels, warm and welcoming. Like an open window on Provence, standing amidst lavenders and centuries old olive trees, la Bastide de Moustiers is a unique place.
In this House of simple pleasures, where few rooms and suites remind of the summer colours, a small team enables you to spend the most exquisite moments, looking after your happiness and well-being during your stay. Strolling in the park, plunging in the swimming-pool, lazing in a hammock, tasting the vegetables from the garden are simple pleasures of life, making this country inn a place where time just seems to stop!
On the terrace, or closed to the majestic walnut fireplace, let yourself be guided by your taste buds to discover the flavours of Provence. We simply go by the seasons of the vegetable garden and the inspiration of the Chef. This country inn, full of charm, offers the entire desired atmosphere: the tranquility necessary for a business meal, a friendly lunch or an intimate romantic dinner.
S

ocial

M

edias