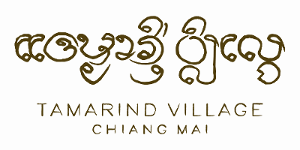 Tamarind Village is situated at the center of Chiang Mai's old town. Many of the city's historic landmarks and temples are located within walking distance. Each week, Chiang Mai's famous "Sunday Walking Street" takes place just in front of the hotel's entrance.
Founded in the 13th century as the capital of the Lanna Kingdom, Chiang Mai boasts a vibrant culture, rich traditions and ancient Buddhist temples. Located 700 kilometers north of Bangkok, Chiang Mai is easily accessed by a number of daily flights.
Tamarind Village is a unique and charming Lanna-style boutique property that nestles in the heart of historic Chiang Mai. Surrounded by ancient temples and quaint shopping streets, it takes its name from a magnificent 200 year old tamarind tree that shelters the hotel in a shady embrace.
Tamarind Village was conceived around a series of garden courtyards incorporating typical northern Thai architectural elements into the hotel's overall design. The result is a property that exudes a sense of place that is firmly rooted in Chiang Mai's unique heritage. Set back from the main road, a cooling bamboo archway lines the pathway to the entrance. Intimate, serene and relaxing, Tamarind Village is an oasis of calm and tranquility, the perfect base for exploring Chiang Mai and beyond.
S

ocial

M

edias