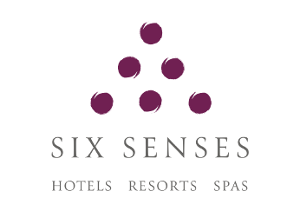 Six Senses Hotels Resorts Spas are discovered in some of the world's most beautiful places. They are synonymous with a unique style – authentic, personal and sustainable, and in harmony with individual surroundings; and while being part of the local fabric they are in tune with the wider world.
Six Senses resorts are intimate, offering an emotionally intelligent approach to anticipative service that begins with empathy. The Six Senses aesthesis has a touch of quirkiness, which supports delightful and unexpected surprises. Crafted guest experiences stimulate, energise and revitalise the human spirit.
With all aspects of Six Senses' operations, including the Evason brand, embracing these Six Senses values, which define the brand and the enduring Six Senses mission: To help people reconnect with themselves, others and the world around them.
R

éseaux

S

ociaux